PLAYING NOW

Loading Data...


Four difficulty levels offer gameplay for all ages and levels and WordMesh is Scoreloop-enabled for social gaming - that means you don't have to play it alone! You can compare your scores with other gamers worldwide and even challenge them directly.
You can challenge just about anyone, like your contacts or buddies on Facebook. Or you can simply challenge existing players by tapping their name in the high score list. You can also create and accept anonymous challenges - Scoreloop will make sure you play against someone who is about as skilled as you are.

And if you really perform well, you can win medals that show your skills to your opponents in your profile.

(For more info on Scoreloop please visit: www.scoreloop.com)



By the way, in case you were wondering, the answers are MOLE and CAT, TIN and AGE, WEB and GNU…did YOU get them?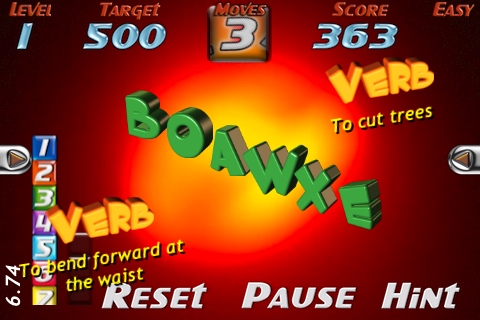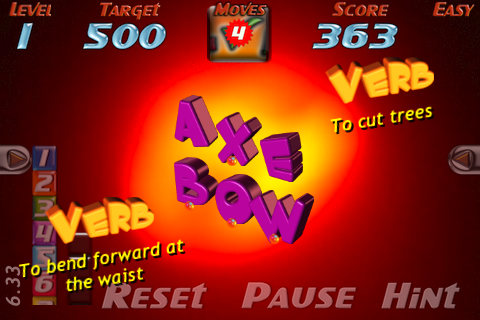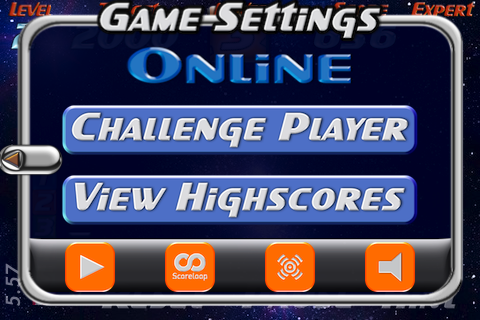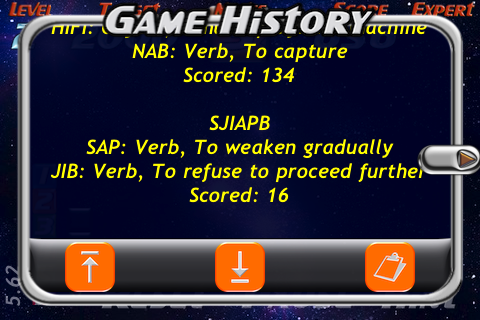 APPLICATION DESCRIPTION
MOCLATE? TAINGE? GWENBU...??

Two words, meshed together. Simply flick the letters up or down to solve the WordMesh. Sounds easy? Even with the letters in the right order, it's harder than you'd think…

Dragging the word puzzler genre into the 21st century, WordMesh is a completely absorbing game from Nordersoft and a great way to relax, while at the same time improving your word puzzle powers!

Work against the clock solving each puzzle in the given number of moves. Stay focussed and each solution earns you points and time to continue playing, boosting your score and spurring you on towards your next target.

With a progressive hints system you'll never get stuck but watch out - over-reliance on hints will use up precious time and making too many moves will even make the words explode!

Progress through each game is logged and you can review how well you're doing at any point - and find out the meanings of those words you've heard but never knew! A perfect way to expand your vocabulary (or that of your kids without them even knowing it!).